The genre of Still Life centers on groupings of inanimate, often everyday objects, building up a visual language to convey deeper meanings.They are meant to make viewers aware of time passing and the brevity of our existence.
Thinking about the way petro-driven capitalism has harmed the earth, its people, its creatures, I looked for materials like animal bones and plastic waste, pollution and decay, to open a discussion about this harm and its physical and emotional toll on us collectively. I scavenged these elements on a residency in a rural part of Wyoming on 1,000 acres of wilderness.
Though filled with despair, these scenes also offer a playful critique of what once was, and a celebration of what still can be. Images as time capsules serve as surviving trace of our origins stories and contemporary concerns.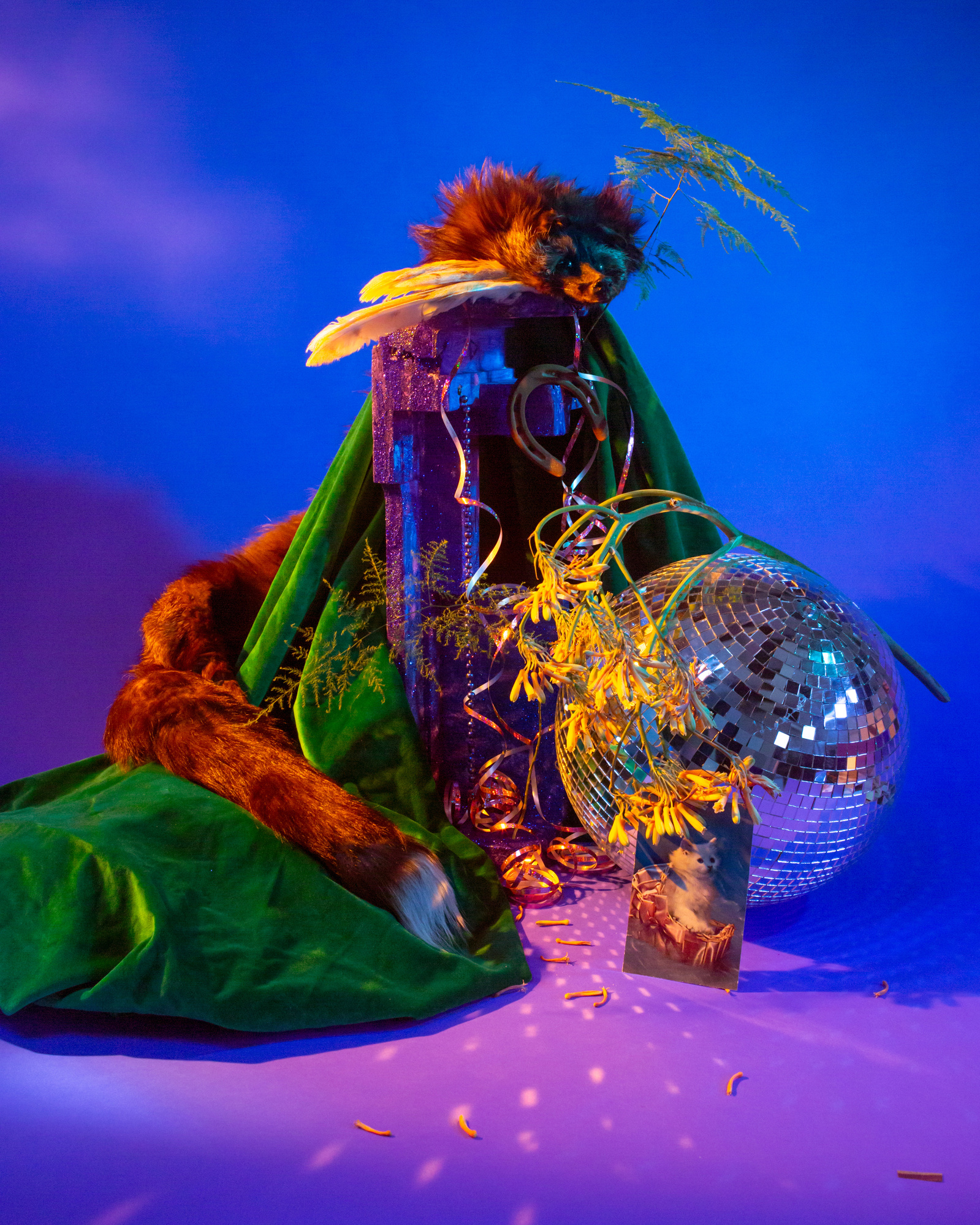 I want to acknowledge that Los Angeles where I live is built on the stolen land of the Tongva people, and that this idea of displacing indigenous people and ignoring the way they thrived with the land and its creatures, is one of the first places we see western civilization pulling away and rejecting nature. For this show which explores a growing detachment and mistrust of nature, the land and all it contains, is an important entry point.
My work is focused on materiality and extraction and the way that capitalism drives corporations to extract at great cost to all beings, the planet and its future, but especially to poor people and black, indigenous and people of color, poisoning drinking water and polluting air.
Beauty is a strategy for creating hope. I am interested in how the transformation of something ordinary into something aesthetic has the power to change perspectives and priorities.